Marc Lynch Scholarship Recipients
June 12, 2017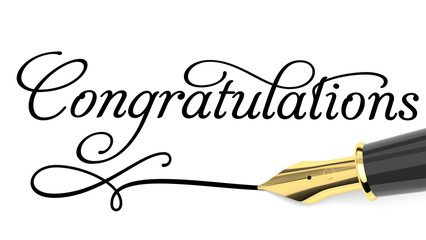 Family members of staff from: Lowe mechanical, Randall Plumbing and Heating & Wescan Electrical Mechanical Servies & GMA Industrial are recipients of the Marc Lynch Scholarship funded by MCAM.
In 2016, the MCAM Board of Directors announced the establishment of the Marc Lynch Scholarship Award. This Award is a legacy in honor of Marc Lynch of Randall Plumbing & Heating. Marc was known to be a quiet strength behind the Mechanical Contractors Association of Manitoba. He had a vision of what the Association should be and passionately communicated that vision to the staff and the Board of Directors.
Three Scholarships of $1000 each were made available to family members of MCAM member company employees, entering their first year of post-secondary studies. who have demonstrated the values and principles in which Marc lived his life. Those being: Honesty, Integrity, Strong Work Ethic, and Sense of Community Involvement.
For 2017, 8 applications were received. The 3 successful recipients (alphabetical order) for are:
Bailey Trudel – Bailey was a busy high school student, participating in many sports, two part-time jobs, reffing hockey and volunteering as a camp counsellor and little league baseball. Bailey graduated from Prairie Mountain High School in 2015 and plans on furthering his education this fall in the Level 1 plumbing course at Red River College. Bailey's father, Kevin Trudel is a long time Employee of Lowe Mechanical.
Laura Wall – Laura is graduating from Oak Park High School this June and will be attending the University of Manitoba, Faculty of Science this fall. Through her high school career, she has excelled both academically and as an athlete. Laura has maintained an overall academic average of 95% while also earning the Scholar-Athlete award each year. Laura is generous with her volunteer time both in school and in the community and is recognized as a community leader. Through her part-time work, Laura has experienced a financial independence of her parents that she wishes to strengthen through advancing her education. Laura's father, Gary Wall is a 16 year Employee of Randall Plumbing and Heating.
Ryan McIntosh – Ryan is graduating from Oak Park High School this June and plans on earning a Science degree from the University of Manitoba, in hopes of pursuing a career in medicine. He describes school as his "Home away from Home" and has achieved Honor roll status each year. Ryan has managed part-time employment since the age of 14 which has included a placement with Wescan Electrical Mechanical Services as a Registered Apprentice Plumber. He has enjoyed being a successful track athlete and has earned the Citizenship Award for his volunteer and leadership commitments. Ryan's Step-Father, Bob Modjeski is a valued Employee of Wescan Electrical Mechanical Services & GMA Industrial.